Through Nov. 26, CBS Sports' MLB Facts and Rumors will be profiling both free agents and trade candidates who will help stoke the fires of the Hot Stove League. Today: trade candidate Heath Bell.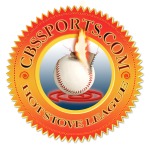 Heath Bell is entering the final season of arbitration and notched 47 saves for the
Padres
last season along with a 1.93 ERA in 70 innings. As Bell's price tag is expected to rise to the $6 million range -- if not more -- the Padres could look to trade the righty, especially as he's likely to depart as a free agent. The Padres may not even be able to bank on his attaining Type A status because the compensatory draft pick process may be done away with in the next CBA, due to expire after the 2011 season.
The Padres have no shortage of quality relievers, although they did lose some depth in the deal of
Edward Mujica
and
Ryan Webb
to the
Marlins
for
Cameron Maybin
. However, they still have closer-quality relievers of Luke Gregorson and
Mike Adams
, so it may make sense to move Bell.
STATS
2010: 6-1, 47 SV, 70 IP, 1.93 ERA, 3.11 xFIP, 28 BB, 86 K

Career: 25-20, 91 SV, 419 1/3 IP, 3.16 ERA, 3.18 xFIP, 140 BB, 443 K

WHAT IT WILL TAKE

The Padres won't let Health Bell go for anything less than commensurate value befitting a Type-A free agent, even if the CBA does away with the compensation. You can't bank on future occurrences, and it's possible that free-agent compensation will remain.
The Padres could see a young middle reliever in return, given they'll have deleted three pieces out of a strong bullpen with no viable replacement. Barring that, the club also needs a future at second and/or shortstop, depending on if the club believes in
Everth Cabrera
. Starting pitching is always in vogue, and the Padres could use a young catcher to platoon with
Nick Hundley
, or fill out the outfield.
However, a lot of what they deal Bell for may be colored by their expectations for an
Adrian Gonzalez
package, should that happen. If GM Jed Hoyer is confident that Gonzalez will be traded in July or next offseason and knows he'll be able to get an impact outfielder (such as
Jacoby Ellsbury
or
Ryan Kalish
from Boston), that may cause him to look in another direction with Bell.
WHERE HE COULD GO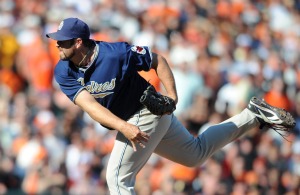 The
White Sox
are expected to non-tender
Bobby Jenks
, so Bell could be a fit in the South Side. Chicago does have internal options in
Matt Thornton
and
Sergio Santos
(and perhaps J.J. Putz, who is a free agent but offered arbitration), but Chicago has enough problems on its hand -- decreasing the effectiveness of the bullpen may not make sense, depending how the offseason evolves.
If the
Yankees
somehow, improbably don't come to an accord with Mariano Rivera, Bell makes a lot of sense although New York would likely go after Rafael Soriano as Plan A in that scenario.
Bell could also be a fit in Seattle, as the team is attempting to stay relevant and integrate its top minor league pieces.
David Aardsma
is still with the team, but belongs in a setup role regardless.
In the NL, the
Braves
are a possibility with
Billy Wagner
retiring. However, the team is strapped for cash with plenty of internal candidates for replacement. Out in the Central, no team seems in a strong position to take on Bell. That leaves the
Dodgers
and
Diamondbacks
out west, both of whom could use new closers. L.A. may not be ready to give up on
Jonathan Broxton
, however.
Arizona, on the other hand, has GM Kevin Towers, who engineered Bell's arrival in San Diego and could be interested in a reunion.
PREDICTION

Bell stays for now, but is traded at the deadline once the market opens up to include more teams.

OTHER PROFILES

Jason Bartlett
| Heath Bell |
Adrian Beltre
|
Carl Crawford
|
Adam Dunn
|
Prince Fielder
|
Paul Konerko
|
Cliff Lee
|
Victor Martinez
(SIGNED) |
Dan Uggla
(TRADED) |
Rafael Soriano
|
Justin Upton
|
Jayson Werth
-- Evan Brunell
For more baseball news, rumors and analysis, follow @cbssportsmlb on Twitter or subscribe to the RSS feed.