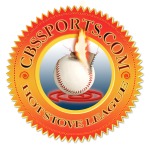 Through Nov. 26, CBS Sports' MLB Facts and Rumors will be profiling both free agents and trade candidates who will help stoke the fires of the Hot Stove League. Today: free agent Paul Konerko.
Paul Konerko had a career year in 2010, which has put him in line for a lucrative, multi-year deal that figures to be the last one as Konerko will be 35 on Opening Day.
Just 35 home runs away from 400 in his career, returning to the
White Sox
would likely assure him of reaching that milestone thanks to the cozy confines of US Cellular Field. In addition, it would allow him to finish his career with the White Sox, as he has put in 12 years with the team, all as starter. He split his first two years from 1997-98 with the
Dodgers
and
Reds
.
Despite the White Sox wanting him back and Konerko's tight relationship with owner Jerry Reinsdorf, Konerko seems open to the prospect of leaving. He has been quoted as saying he may take less money elsewhere to play as opposed to returning to Chicago. As he ages, being closer to home (Arizona) increases in importance, which is factoring into his decisions.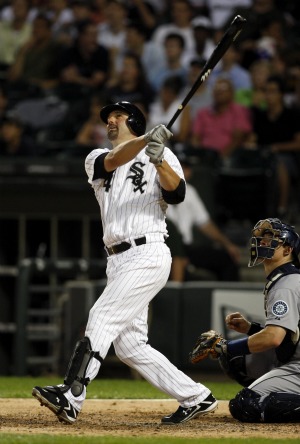 STATS
2010: .312/.393/.584 in 631 plate appearances, 39 HR, 111 RBI

Career: .280/.356/.498 in 7,524 PA, 365 HR, 1,156 RBI

WHAT IT WILL TAKE

Konerko is going to command at least two years and could even end up with three before all is said and done. Any two year deal will have to include a club option for three as
Aubrey Huff
's deal with the
Giants
does.
Given Huff had a slightly worse season and is just a year younger, his two-year, $22 million deal is going to serve as the litmus test for Konerko. He'll probably seek two years and $28 million, or three and $34 million.
WHERE HE COULD GO

The White Sox remain the most likely landing spot for Konerko. The club has no prospect knocking on the door at first base. Chicago may yet want to keep trying
Dayan Viciedo
at third and keep
Brent Morel
down on the farm. Barring that, the DH position remains open. Given Konerko is arguably the best bat left on the market for 2011 purposes, the White Sox can ill afford to let him walk.
However, the
Rangers
may have something to say about that. They were in on Victor Martinez and
want to add another slugger
to the team, with both first and DH available.
The
Diamondbacks
could be a fit given the proximity to his home location, but
Brandon Allen
is ready for prime time and Kevin Towers may not want to invest in an aging slugger without the fallback of the DH spot.
Other teams nearby Konerko include the Dodgers and
Angels
. The Angels thought they had Konerko locked up to a deal after the 2005 season, but he ended up rejoining the ChiSox. He could be a fit at DH.
The Dodgers, however, may be motivated to shell out for Konerko having seemingly given up on
James Loney
at first base and
missing out
on Aubrey Huff.
PREDICTION

Konerko flirts with other teams, but ultimately decides to remain on the South Side.
OTHER PROFILES

Jason Bartlett
|
Adrian Beltre
|
Carl Crawford
|
Adam Dunn
|
Prince Fielder
| Paul Konerko |
Cliff Lee
|
Victor Martinez
(SIGNED) |
Dan Uggla
(TRADED) |
Rafael Soriano
|
Justin Upton
|
Jayson Werth
-- Evan Brunell
For more baseball news, rumors and analysis, follow @cbssportsmlb on Twitter or subscribe to the RSS feed.