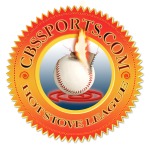 Through Nov. 26, CBS Sports' MLB Facts and Rumors will be profiling both free agents and trade candidates who will help stoke the fires of the Hot Stove League. Today: free agent Rafael Soriano.
While the
Tigers
struck early for reliever
Joaquin Benoit
, they did not grab the best reliever on the market.
No, that honor belongs to Rafael Soriano, who turned in a sublime season for the
Rays
in saving 45 games. Already 30, Soriano only began saving games as a full-time closer in 2010 after notching 27 in 2009 for the
Braves
alongside Mike Gonzalez. Gonzalez was the one to receive the bulk of saves for the Braves in seasons past, so Soriano had spent two years as an elite setup man for Atlanta after coming over from Seattle in one of Bill Bavasi's last dumb trades in which the
Mariners
acquired Horacio Ramirez.
Soriano accepted an arbitration offer from Atlanta prior to the 2010 season, which was not in Atlanta's plans. As a result, they dumped Soriano on Tampa -- much to the Rays' glee -- for a middling middle reliever (
Jesse Chavez
). With an excellent season behind him that ranked him eighth in Cy Young voting and 12th in MVP voting, Soriano now looks to capitalize on a lucrative long-term contract.
STATS
2010: 3-2, 56 G, 45 SV, 62 1/3 IP, 1.73 ERA, 3.81 xFIP, 14 BB, 57 K

Career: 11-20, 342 G, 88 SV, 395 IP, 2.73 ERA, 3.68 xFIP, 118 BB, 422 K

WHAT IT WILL TAKE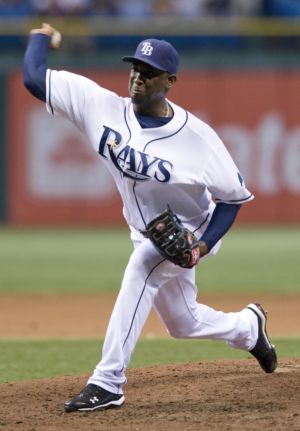 The market for closers has been chillier than in seasons past as too many teams got burned by the volatility of being a relief pitcher. The days of a B.J. Ryan-type contract are gone. Closers tend to just get two- to three-year pacts these days, and Soriano will be no exception given he is on the wrong side of 30.
Given how well Soriano has played in recent years, he should be able to get three years easily enough. Double-digit millions? That's another story.
WHERE HE COULD GO

The
Angels
seem to be the favorite for his services, which is no surprise. Los Angeles, who has had a tremendous bullpen in previous years, broke down completely in 2010 with an under-.500 season and less than impressive seasons from their relief corps.
When L.A. traded Brian Fuentes to the
Twins
, the public sentiment the team put out there was that
Fernando Rodney
would take over the reins as closer through the 2011 season.
One problem: Rodney is not a terrific option at closer. With Soriano on the market, it would be a surprise if the Angels didn't at least inquire. But are they really the favorites?
Other teams that could be interested include the
White Sox
, who figure to non-tender
Bobby Jenks
. While Chicago has internal options in
Matt Thornton
and Sergei Santos and could bring back J.J. Putz as well, Soriano has to be appealing to GM Kenny Williams.
Other teams who could both use and afford Soriano's services could include the Mariners,
Yankees
(if Mariano Rivera does not return),
Blue Jays
,
Orioles
(don't count them out -- they have money burning a hole in a pocket and may be growing tired of free agents spurning them),
Dodgers
and you can't rule out the
Diamondbacks
.
PREDICTION

Soriano lands with one of the teams above, but in a surprise, it won't be the Angels. Hold a gun to my head, and I say the White Sox.
OTHER PROFILES

Jason Bartlett
|
Adrian Beltre
|
Carl Crawford
|
Adam Dunn
|
Prince Fielder
|
Cliff Lee
|
Victor Martinez
(SIGNED) |
Dan Uggla
(TRADED) | Rafael Soriano |
Justin Upton
|
Jayson Werth
-- Evan Brunell
For more baseball news, rumors and analysis, follow @cbssportsmlb on Twitter or subscribe to the RSS feed.