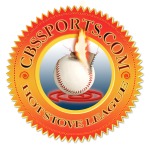 In an interview with CBSSports.com's MLB Facts and Rumors, Bill James indicated that while he would have voted for
Felix Hernandez
to win the AL Cy Young Award,
CC Sabathia
should have gotten more love. He also added that the
Royals
should not trade
Zack Greinke
unless they get
two
Greinkes in return.
Bill James is an influential baseball writer, historian and statistician who published the
Bill James Baseball Abstract
in 1977 and helped to usher in the statistical revolution in full force today. James is responsible for such statistics as Range Factor, Win Shares and Game Score. He was also crucial in the understanding that statistics should be adjusted for park factor. James was hired by the
Red Sox
in 2003 and continues to work for Boston along with publishing the
Bill James Handbook
. MLB Facts and Rumors
profiled some of James' statistical projections
for the 2011 season in late October.
Below is the interview with James:
CBSSports.com: If you had a vote, who would you have selected for the AL Cy Young?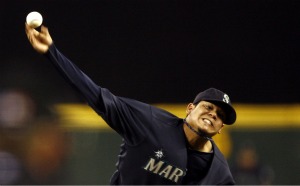 Bill James: I would have voted for [Felix] Hernandez; however, I do think [CC] Sabathia got short shrift in the voting. Sabathia got surprisingly little support, presumably because people wrote him off because of the 91-point difference in ERA between Felix and CC. [Hernandez had a 2.27 ERA, Sabathia 3.18.] But of that 91 points, about 60 points is just a park effect. Hernandez WAS the best pitcher in the league, but I think it was close between Hernandez and Sabathia.
Do you think there is an over-emphasis on defense these days? More and more teams are moving away from the sluggers who can't field to more dynamic players that can. On one hand, this is a move towards making baseball more athletic. On the other, how important is it for a left fielder to be a good fielder if the tradeoff is a 10-20 home run swing?
Well, I wouldn't generalize about what other teams are doing, and I could not say whether there is or is not an over-emphasis on defense. Baseball is about:
42 percent hitting,
8 percent baserunning,
37 percent pitching and
13 percent fielding.
Which actually is very close to the numbers that
John McGraw
put out in 1906; McGraw had pitching at 30 percent, but the game has changed since then, and pitching is more central than it was.
But these numbers assume a level of competence. I think if you have pitchers, fielders can do a lot to help them keep the score down. If you don't have pitchers, there isn't much the fielders can do. And if you don't have fielders, then you need really, really good pitching to survive.

There's a lot of hype around Field F/X and while it's certainly going to change the game, how significant do you anticipate the changes being? Will fielding finally be able to be quantified in a reliable fashion (or is it already?) or will much of fielding prowess still rely on scouting as opposed to stats?


We can quantify fielding pretty well now. I have a good deal of confidence in the fielding numbers we have now.
What we do NOT have is the ability to PROJECT fielding reliably. Because we have been looking at batting numbers all of our lives, we know almost intuitively what the range of expectations is. But because the fielding numbers that we have are fairly new to us, we have little ability to anticipate year-to-year variations in performance.
Really, I have no idea what will happen with Field F/X data. I wish the young people good luck with that.
There's been a lot said about Justin Upton after GM Kevin Towers said he would listen to trade offers for the Diamondback. I read an article by Rob Neyer that essentially put forth the case that there have been many outfielders with Upton's numbers at that age that don't go on to be superstars, and those that are so good at a young age tend to not improve significantly because they are already maxed out on talent. What is your take on that?
If they're giving away Justin Upton, sign me up.
I would have to study Rob's points and research the issue before I would comment on that. Certainly there have been young outfielders who were dominant at a very early age (
Cesar Cedeno
,
Al Kaline
,
Ted Williams
) who did not improve offensively after that. Upton has not been a dominant offensive player. He was very good one year; the rest of his career, not so good. A 23-year-old hitter 422 games into his major league career... my intuition would be that he would probably improve more often than he would fail to improve. I would guess that if you had 20 Justin Uptons, 15 of them would have better years ahead. But that's a guess.
One thing I noticed while perusing the predicted statlines in your Handbook is the optimism surrounding youngsters like Jesus Montero, Domonic Brown, Pedro Alvarez, etc... I've heard around the internet that the Handbook tends to be too optimistic when it comes to projecting young players with little to none MLB experience. Do you think these concerns are well founded or off base?

If someone has studied the data and can demonstrate that our projections are over-optimistic, of course we'd look at it. If someone speculates that this is true, I'm not really too interested.
Intuitively, I doubt that that is true. Our projection for
Jason Heyward
last year was extremely accurate -- a few points high on batting average, but an extremely good projection. For
Buster Posey
, we projected .270 with 11 homers, 54 RBI. He actually hit .305 with 18 homers, 67 RBI. We had projected
Jose Tabata
at .273. He hit .299. We had projected
Tyler Colvin
for 4 homers, 17 RBI; he had 20 homers and drove in 56. We had projected
Michael Stanton
for .228 with 9 homers, 22 RBI; he hit .259 with 22 homers and 59 RBI.
As part of the process of producing the Handbook, we look at every projection that we made the previous year, and compare it to what the player actually did. I study those charts every year, looking for any systematic problems. I would be surprised if anyone else actually looks at them as closely as I do after the fact, comparing what the hitters actually did to what we had projected for them, and I would be surprised if we were systematically optimistic on young hitters.
Other than playing time.
We do systematically use high-end projections on playing time for young players, but that's a choice, and I think it is the only reasonable choice, honestly. If a player MIGHT bat 300 times, we project that he will bat 300 times; if he might bat 500 times, we project that he will bat 500 times. For this reason: that what the reader wants to know is, if this player plays, what kind of player will he be?
We don't have any way of knowing, in October, 2010, how much playing time Domonic Brown will get in 2011. Nobody does, and everybody with any sense knows that. Therefore, trying to guess how much playing time he WILL get is a fool's errand. The question that you SHOULD ask yourself is, "If he does get playing time, how will he play?" If he doesn't get playing time, there's nothing we can do about it.
There's quite a powerful dynamic formed in the Mets with Sandy Alderson as GM and Paul DePodesta and J.P. Ricciardi coming in. What do you think of the Mets front office now? Do you think they'll make a positive and major difference, or was Omar Minaya underrated and/or unlucky?


Those are some really competent people there. Part of the problem is that it is surprisingly difficult to use a small-market strategy in a large market. The gambles that you might take when you don't have options don't look so attractive when you have the money to pursue better options. You'd be surprised how difficult it is to get around that.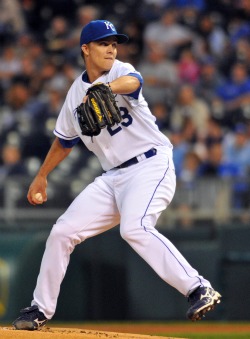 Dayton Moore calls you up and says he's going to do exactly what you recommend for Zack Greinke. So what do you do? Would it be fair to say Moore should go after top-end minor leaguers who are close to hitting the bigs to align with their own youngsters or should it be best player available?
Well, you can't keep pushing the future away. At some point you have to embrace it and push the start button. The idea that you can get a team of players who are all the same age or about the same age is a chimera, for the most part, and anyway if you do, that's Cleveland in 2007. So if it's me, I don't trade Zack Greinke unless I can get two Zack Greinke's in return.
Scouting vs statistics still inspires a lot of partisanship. Do you think one day both sides can ever co-exist peacefully?
In my experience, we have co-existed peacefully for years. I think that's more of a media debate than a professionals debate. None of us whose butts are on the line are under the impression that we have the whole thing figured out and everybody who doesn't agree with us is just wrong. In my experience, we're all trying to pick up as much as we can from the other guys.
What I don't understand are those that rely wholly on win-loss and ERA and denigrate "advanced" stats. Technically, W-L and ERA are stats too, except they're much older so people are simply used to them. Why is it so difficult for better metrics to be accepted by these people? Natural resistance to change can't be the only answer, can it?


People aren't resisting change; they're advocating a world view. Republicans are not resisting change when they oppose Democratic ideas, they're advocating their own world view, and the same for Democrats; they're not resisting Republicans. Buddhists are not resisting Christianity.
I probably see the world backward, but... I've always been surprised at how many people will accept new ideas, how many people will consider what you have to say, and how many people will adapt to a new idea. I have always been astonished by how rapidly our way of seeing the world has penetrated the larger baseball universe. I certainly never expected these ideas to have the audience or the acceptance that they have received.
-- Evan Brunell


For more baseball news, rumors and analysis, follow @cbssportsmlb on Twitter or subscribe to the RSS feed.