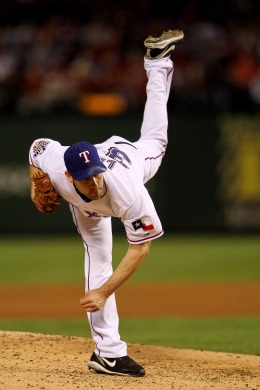 Through Nov. 26, CBS Sports' MLB Facts and Rumors will be profiling both free agents and trade candidates who will help stoke the fires of the Hot Stove League.
Today, free agent Cliff Lee.


Well, if we're looking at free agents, might as well start with the 800-pound gorilla of the winter, Clifton Phifer Lee. Between his December trade
to
Seattle, speculation over his July trade
from
Seattle, his playoff performances and his impending free agency, it's hard to remember the last time a player was talked about so much over the course of a year. And that doesn't figure to stop until sometime after he signs on the dotted line.
STATS

2010 Seattle: 8-3, 2.34 ERA, .945 WHIP, 0.5 BB/9, 7.7 K/9
2010 Texas: 4-6, 3.98 ERA, 1.058 WHIP, 1.0 BB/9, 8.0 K/9
2010 overall: 12-9, 3.18 ERA, 212.1 IP, led league in CG (7), WHIP (1.003) and BB/9 (0.9)
Career: 102-61, 3.85 ERA, 1,409 IP, 1,085 K, 350 BB

LAST CONTRACT

Lee signed a five-year, $23 million extension with Cleveland in 2006, and picked up an extra million by activating an incentive clause for winning the 2008 Cy Young.


WHAT IT WILL TAKE
The "biggest contract ever given to a pitcher" record has been broken twice in the past three years, first by
Johan Santana
(seven years, $151 million in February 2008) and then by
CC Sabathia
(7 years, $161 million in December 2008). The question is whether Lee will raise the bar again. Probably not in total value -- Santana and Sabathia were 28 and 29, respectively, when they signed, and Lee is 32. It's going to be tough for someone to commit to seven years. But in annual average, Lee probably will eclipse Sabathia's $23 million. Baseball economist J.C. Bradbury
estimates
he could get as much as $32 million per year over five years (think about that -- we're talking roughly
a million dollars per regular-season start
), which would put him right up there in total value with Sabathia even at two fewer years.

WHERE HE COULD GO

Obviously everyone has been focusing on the
Yankees
, who have the deepest pockets. They wanted Lee at the deadline and thought they had him until, they say, the
Mariners
pulled a bait and switch on them. Then they got an up close and personal view of what he brings to the playoff table as he dominated them in Game 3 of the ALCS, limiting them to two hits over eight innings. Let's just say the Yankees appear to be motivated buyers.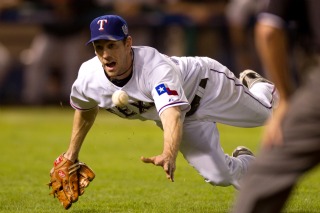 One thing to factor into the equation with the Yankees, however, is the luxury tax. Because they've gone over every year, they now pay at a 40 percent rate. That means that $32 million per season turns into a cost of $44.8 million -- more than the
Padres
and
Pirates
spent on their entire teams last season. The $160 million, five-year deal costs them $224 million. Let's call it an even quarter of a billion. For a pitcher to start -- if he's healthy and never gets hurt -- about 170 times. Throw in an estimated 15 playoff starts. That means he costs them $1,210,810.81 per start.
For even further perspective, consider this: 13 major-league teams play in ballparks that
cost less
than $224 million to build. That includes modern parks in Pittsburgh, Texas and Cleveland.
Is there a point where it just becomes too much, even for the Yankees? Will they ever be forced to draw the line on how much they're willing to spend on a single player?
The other team considered at the top of Lee's list is the
Rangers
. They're in better financial shape than they were prior to their ownership change, but enough to take on a contract like this? The Rangers were 27th in payroll last season at $55 million. Even if they doubled that (that seems unlikely, but just for the sake of argument), Lee would still represent a quarter of the payroll.
Other teams who have already been reported in one place or another to have expressed interest in Lee:
Nationals
,
Phillies
,
Dodgers
,
Angels
,
Red Sox
,
Cubs
and
Astros
. Expect that field to dwindle as the price goes up.
PREDICTION
The smart money -- or rather, the giant warehouse filled with money -- says Lee ends up in the Bronx. Drawing cheers from Yankees fans and lamentations from everyone else.
OTHER PROFILES

Jason Bartlett
|
Adrian Beltre
|
Carl Crawford
|
Adam Dunn
|
Prince Fielder
|
Zack Greinke
|
Cliff Lee
|
Victor Martinez
|
Dan Uggla
(TRADED) |
Justin Upton
|
Jayson Werth
-- David Andriesen
For more baseball news, rumors and analysis, follow @cbssportsmlb on Twitter or subscribe to the RSS feed.