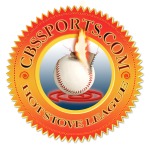 Over the next three weeks, CBS Sports' MLB Facts and Rumors will be profiling both free agents and trade candidates who will help stoke the fires of the Hot Stove League. Today, free agent Carl Crawford.
Believe it or not, there is another free agent other than
Cliff Lee
. I know, I know, it's a shocker. While Cliff Lee could end up costing the
Yankees
more than a $1 million per start, that'll make any other free agent sound like a bargain -- especially if it's an everyday player. And today, we've got the best one of those on the market, Carl Crawford.
STATS
2010: .307/.356/.495 with 19 home runs, 90 RBI, 47 stolen bases
career: .296/.337/.444 with 104 home runs, 592 RBI, 409 stolen bases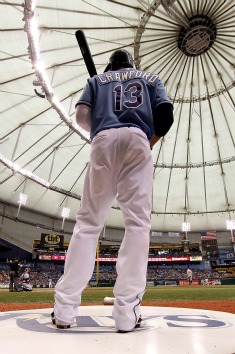 LAST CONTRACT
Crawford signed a four-year $15.25 million contract in 2005 with club options for 2009 ($8.25 million) and 2010 ($10 million).
WHAT IT WILL TAKE
Expect the bidding to begin at five years and $80 million. He doesn't quite have the power numbers to get into the
Matt Holliday
numbers (seven years, $126 million), but the number of teams that are interested could drive up the price. In the end, I'd say he goes for six years, $102 million.
WHERE HE COULD GO
Well, there's always the Yankees, isn't there? But
Brett Gardner
had a very good season and is much, much cheaper. Even the Yankees have their limits (we think). Of course, whenever you bring up the Yankees, you're obligated to bring up the
Red Sox
, and Crawford would certainly be a good fit there.
Boston could use him, especially if they lose
Victor Martinez
and
Adrian Beltre
. How much would
Kevin Youkilis
love hitting with Crawford on base?
Then there's the
Angels
, who seem to be a player for every big free agent, but rarely land him. Crawford would be a perfect fit for a Mike Scioscia-managed team. He'd also thrive batting in front of Kendry Morales and
Torii Hunter
.
Crawford would also be a good fit with the
Dodgers
or
Braves
, but it's unlikely either has the money to get into a bidding war.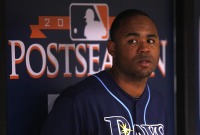 The dark horse could be Detroit. The
Tigers
should have good pitching next season and need to improve the offense around
Miguel Cabrera
. With some money to spend, the Tigers could get into a bidding war and decide that Crawford is just the piece to put them over the edge.
PREDICTION
The status quo seems to be with the Angels, and hey, it makes as much sense as anywhere else. Arte Moreno hasn't overspent for a player for a while, and the team need sot do something to return to the playoffs and compete with the
Rangers
.
-- C. Trent Rosecrans
For more baseball news, rumors and analysis, follow @cbssportsmlb on Twitter or subscribe to the RSS feed.