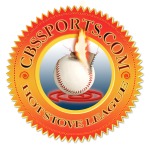 Over the next three weeks, CBS Sports' MLB Facts and Rumors will be profiling both free agents and trade candidates who will help stoke the fires of the Hot Stove League. First up is trade candidate Prince Fielder.
Forget Cliff Lee, Carl Crawford and Jayson Werth (although we'll remember them in future editions of this Hot Stove League). What about trade candidates? The best hitter on the market figures to be Milwaukee's Prince Fielder, although the odds that he gets traded are slim.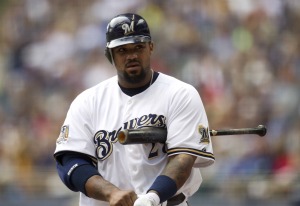 WHY HE'S AVAILABLE
It's not often a 26-year-old with 192 career home runs isn't in demand, but Fielder might be that person even as the best bat available in trade. Armed with Scott Boras at his side, poised for a big payday in his final year of arbitration and with weight issues that call into question his longevity, it hasn't been easy for the
Brewers
to work out an extension nor to trade him. Boras and Fielder rejected a five-year, $100 million deal that has forced Milwaukee's hand into considering a trade. The big problem is that as the face of the franchise, Milwaukee can't just hand Fielder away despite major issues on weight and salary.
STATS

2010: .261/.401/.471, 32 HR, -7.8 UZR/150, -13 defensive runs saved
Career: .279/.385/.535, 192 HR, -6.7 UZR/150, -47 cumulative DRS

CONTRACT

Fielder has one more year of arbitration left, having made $10.5 million in 2010 on a two-year, $18 million deal. Although he did not have as strong a season as he has in the past, he had a strong enough year that he figures to land in the $15-million range in arbitration.


WHAT IT WILL TAKE
If the Brewers want to resign Fielder, they already know a five-year, $100 million deal is no-go. There's no way Milwaukee should go further than that, but if they had the dollars of New York, would be able to make Fielder sign on the dotted line with a deal close to that of
Mark Teixeira
's eight-year, $180 million deal. No one in their right mind would do that, though, so Fielder will head to free agency with the hopes of snagging a seven year, $155-million pact.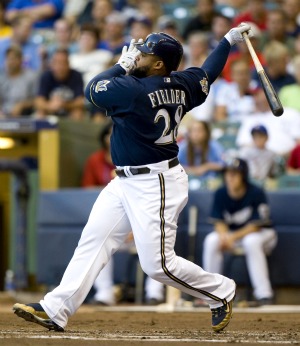 WHERE HE COULD GO

Milwaukee has been asking for two young, strong pitchers as rumors indicate. No one will bite on that, but getting a solid young pitcher and a mid-range second piece (strong prospect or mid-tier major leaguer) could make it worth Milwaukee's while.
The
Athletics
could be a factor as a team open to renting Fielder, as they are desperate for offense and can allocate the salary resources to bring Fielder to town for one season. The two teams have already been
linked in a possible swap
for
Casey McGehee
and an Oakland pitcher, but Oakland could switch its attention to Fielder. A possible deal could include lefty
Gio Gonzalez
along with slugger Chris Carter to replace Fielder at first base.
Other teams that are desperate for a PR splash, a power bat and who are willing to shell out more bucks than Milwaukee could be Seattle with its moribund offense, no one blocking the way and a connection in Seattle's GM Jack Zduriencik having left Milwaukee to take the Seattle job. Baltimore is also looking to make a splash and went after Teixeira before losing out. Given the
Yankees
and most likely the
Red Sox
will shy away from Fielder, things could be lining up for Prince's arrival in Baltimore.
B-more would get competition from the
Nationals
, and you can't count out the
White Sox
, who made a play for Fielder at the deadline but failed. Texas, who also inquired at the trade deadline, is another possibility if they lose out on Cliff Lee and have dollars burning a hole in its pocket. The
Cubs
may want to make a big splash to keep the team relevant, and if and when the
Dodgers
divorce proceedings end and there are deep pockets once again, L.A. could be relevant.
PREDICTION
Fielder stays and Milwaukee will move him at the trade deadline of 2011. With the current collective bargaining agreement set to expire in December 2011, Milwaukee can't even be certain that draft-pick compensation will exist for Fielder, which will force their hand.
-- Evan Brunell
For more baseball news, rumors and analysis, follow @cbssportsmlb on Twitter or subscribe to the RSS feed.