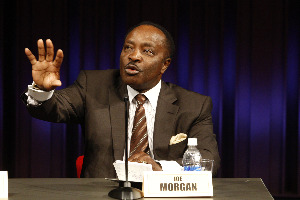 If you talk in public as much as Joe Morgan does, you're bound to say something stupid once in a while. But that doesn't excuse saying something as stupid as what he said in an online chat Tuesday.
The ESPN baseball analyst (and Hall of Fame player) was talking about the American League Cy Young Award race, which has people debating how much wins should count for or against a pitcher compared with other stats that are more in his control. Seattle's
Felix Hernandez
leads the league in ERA, strikeouts and innings pitched, but he's got just an 11-11 record.
"I don't buy into the point that if Felix is pitching for someone else he'd have more wins," Morgan said
in his chat.
Uh, wait ... what?
Hernandez has gotten 1.2 runs of support on average, by far the least of any regular starter in the majors. He's pitching for a team that scores 3.19 runs per game, on pace for one of the worst run totals in recent history. Larry Stone of the
Seattle Times
recently detailed
seven games in which Hernandez got a no-decision that would have been a win if he had an even remotely competent offense backing him up. And those are just no-decisions -- not even looking at games he lost that he could have won.
The debate between Hernandez and the
Yankees
'
CC Sabathia
(Joe Posnanski recently
compared the two
start-by-start) is a legitimate one. But in no universe can you logically argue that Hernandez would not have benefited in the win column by playing for a better team.
-- David Andriesen
For more baseball news, rumors and analysis, follow @cbssportsmlb on Twitter or subscribe to the RSS feed .