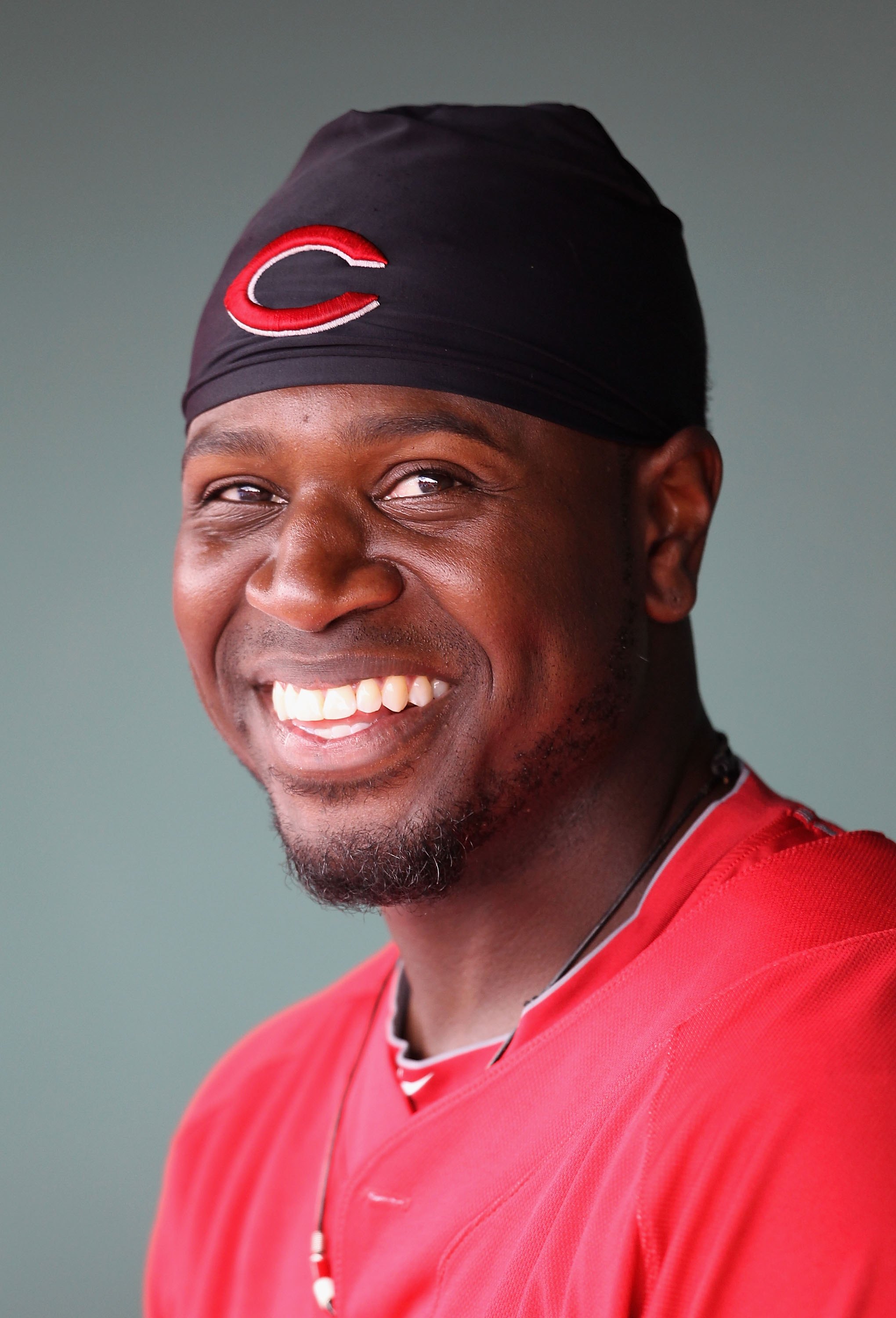 Brandon Phillips
' relationship with the Cincinnati media is kind of weird. The second baseman has a smile that plays well on TV, but can also be sullen and uncooperative when the cameras aren't around.
There are only two writers on the
Reds
beat that travel, and Phillips doesn't talk to either after both pointed out his lack of hustle earlier in the year and brought up previous incidents of his sometimes-lackadaisical attitude.
Anyway, that's why yesterday's comments to Hal McCoy of the
Dayton Daily News
(McCoy is no long a full-time employee of the Dayton paper and doesn't travel) about the
Cardinals
being "little bitches" took a little while to really hit the internet and clubhouse. In fact, Reds manager Dusty Baker said before Tuesday's game that he didn't know about Phillips' comments until he went home last night and heard about them on TV.
Still,
Baker backed his player
on Tuesday.
"You'd prefer they didn't," Baker told reporters. "But you can't put muzzles on guys."
Baker added, "A man's got to answer for himself. … Brandon knew what he was saying. That don't make it right. That was his opinion."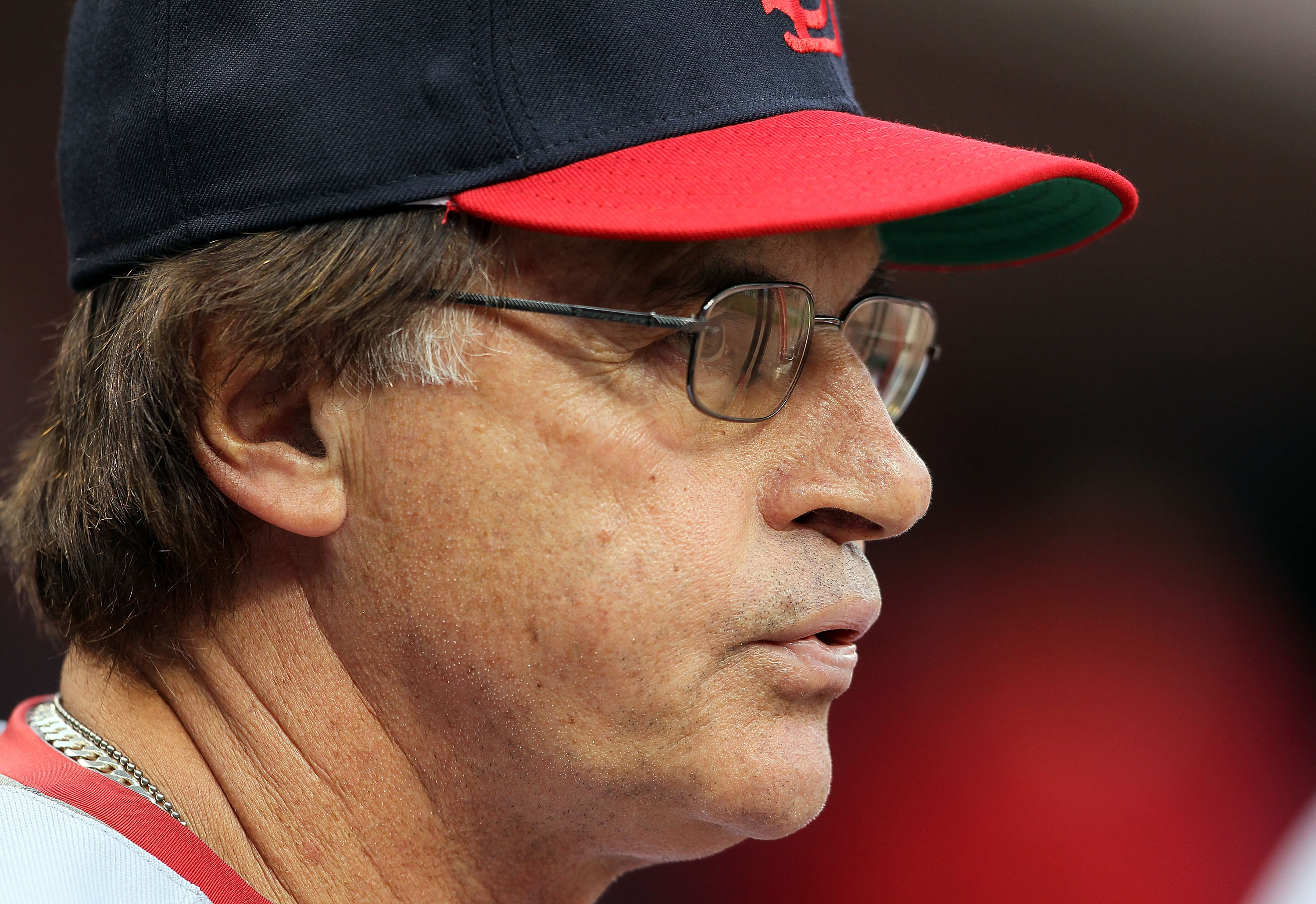 The Cardinals, obviously, weren't happy about the comments. Tony La Russa noted the Reds have several ex-Cardinals and he's insulting them, too. That's a good lawyer trick. Phillips -- who, full disclosure time, I've had a strained relationship with over the years -- was likely talking mostly about La Russa, pitching coach Dave Duncan and
Chris Carpenter
, who have certainly bitched about little things in the past and have made it a game. To La Russa's credit, that game has paid off for him in the past. He's a good motivator.
As for Phillips, he didn't back off his comments. Here's what
MLB.com's Mark Sheldon reports
Phillips told "other reporters" since Phillips doesn't talk to Sheldon.
"The comments I said yesterday? Those were my comments," Phillips said. "It's time for us to show them we're here to stay, and here to win our division."
Phillips is a career .252/.320/.416 hitter against the Cardinals, including last night's 0-for-5 performance. Those numbers aren't too far off of his career numbers of .267/.316/.433 overall. He's having the best year of his career so far in 2010, hitting .284/.339/.456 with 14 homers and 43 RBI and a league-leading 79 runs scored, but is .260/.315/.320 with two RBI and seven runs scored in 13 games against St. Louis this season.
The
Cincinnati Enquirer 's John Fay said
former Cardinals
Scott Rolen
had this to say, "Brandon put himself out there by the way he expressed himself. Everybody in this clubhouse, including Brandon, understands that the competition is on the field."
Another teammate,
Bronson Arroyo
, had this to say to reporters, including Fay: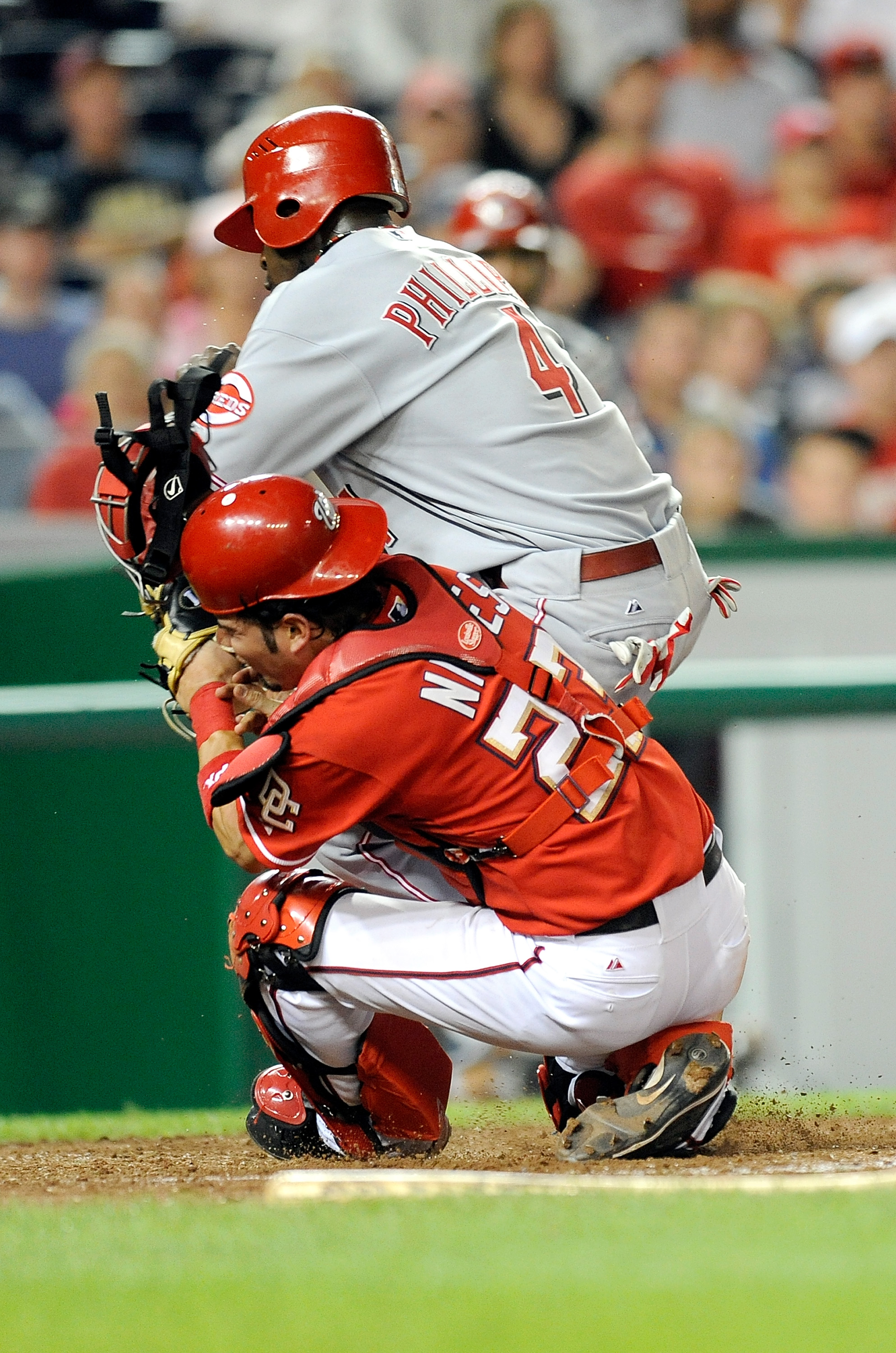 "Brandon is being Brandon," Arroyo said. "He's a mini version of T.O. and Ochcocinco. He stirs the pot. It's just what he does. Brandon thrives on that. You guys [in the media] thrive on that.
"I don't take it much serious."
Fay said several other players didn't want to talk about it, but noted it wouldn't be a problem in the clubhouse.
If the Reds win tonight, it'll likely be a dead issue -- unless Phillips comes up large. Or if the Cardinals take a shot at Phillips. The
Nationals
took exception to his celebration after running over catcher
Wil Nieves
.
At the time, Nieves said of Phillips: "He's that kind of guy that he's a good guy out of the field,"
Nieves told the Washington Post
. "Maybe if you play with him, you like him. But if you play against him, the things he does you kind of don't like it."
-- C. Trent Rosecrans

For more baseball news, rumors and analysis, follow @cbssportsmlb on Twitter.