As the July 31 non-waiver trade deadline looms, the CBS Facts & Rumors team will look at the biggest players leading up to the deadline. This week we'll look at the teams who will be talked about the most; next week will be the players who might be moved.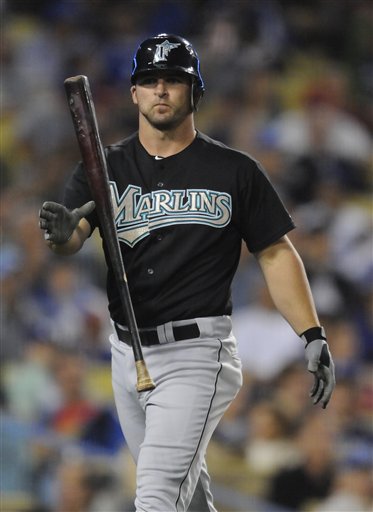 It's the time of the year where the
Marlins
get rid of future payroll considerations. The Marlins are only two games below .500 after their current three-game winning streak, but still trail three teams in the NL East and six teams in the wild-card race. Many other organizations may see this as a chance to make a move, but not the Marlins.
Record:
45-47, nine games out of the NL East, three behind third-place Philadelphia and three-and-a-half behind the second-place
Mets
. Six games back in the wild card.
President of Baseball Operations:
Larry Beinfest
Expectations:
None. Really, how many people would notice if the Marlins moved from South Florida? If anything, the Marlins have more of an eye on 2012 when their new stadium opens.
Payroll status:
The Marlins had an opening day payroll of more than $47 million, but just $18.75 million tied up in 2011.
What they have to offer
Dan Uggla
(.277/.364/.467) is a free agent after the 2011 season, but the Marlins know they can get more for him now rather than next July. He's been mentioned as a match for the
Rockies
-- and he'd do great at Coors Field, but the Marlins may need to hang on to him…. he's no prize defensively, but he can flat rake.
It also makes financial sense for the Marlins to hold on to Uggla. The Marlins are the only team in the majors with a salary floor, because of an agreement they reached without the players union in January.
Josh Johnson
is slated to make $7.5 million in 2011 and with another chunk of money going to Uggla -- who is making $7.8 this season and is arbitration eligible -- the Marlins could satisfy their part of the agreement with the union without overpaying for a player on the free-agent market.
That could be bad news for not only the Rockies, but also the
Tigers
,
Red Sox
,
Yankees
,
Rangers
,
Braves
and
Phillies
, who have been rumored to have interest in Uggla. He will likely get dealt by the deadline -- next year's deadline.
So who may get dealt?
Jorge Cantu
(.261/.311/.417) has cooled since his white-hot start to the season, but is still a proven RBI producer, Cantu has 53 RBI so far this season. He's played third and first base this year, but is a better fit for an American League team looking for help at the DH spot. A free agent after the season and owed the rest of his $6 million salary for 2010, he could be a bargain for teams -- like the
Angels
or
White Sox
-- not looking to spend what it takes for a guy like
Adam Dunn
or
Derrek Lee
. He'd also be a nice piece for the Yankees and could certainly provide some pop off the bench.
Wes Helms
(.241/.296/.388) is an option for teams wanting some of what Cantu provides without the price tag. Helms is making less than $1 million this year and is a free agent after the season. He'd be a rental player, but it's cheap rent and won't upset a clubhouse or make anyone nervous about their future with the team. Like Cantu, he can play first, third or DH.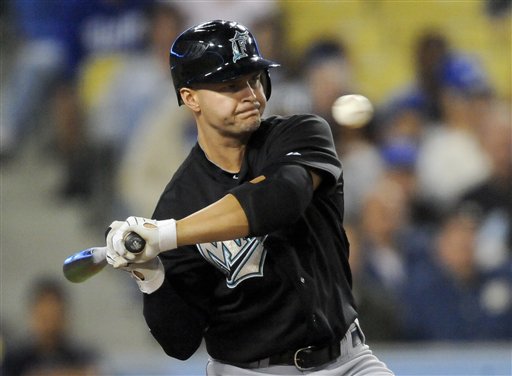 Cody Ross
(.280/.332/.408) is one of the more attractive outfielders on the market. He's arbitration eligible at the end of the season and making just $4.45 million this year. He'll get a good raise for 2011. With
Chris Coghlan
, Cameron Maybin, Logan Morrison and Mike Stanton, the Marlins could part with the 29-year old Ross. The Red Sox and Yankees reportedly have had preliminary discussions with the Marlins about Ross. The Braves are also interested.
Leo Nunez
(3-2, 2.79 ERA, 22 saves) is attractive to any team looking for relief pitching, which is basically any team that considers itself still in the race. Relief pitching is scarce and expensive near the deadline, which makes Nunez more valuable. He's making just $2 million this year and is arbitration eligible after the season.
Ricky Nolasco
(9-7, 4.66) is under team control for two more seasons, which makes him attractive to both the Marlins and suitors. He's making $3.8 million this season and is eligible for arbitration. He's been decent, but should receive a budget-busting raise in the offseason. Some reports have said he's available and others say the Marlins want to keep him.
Nate Robertson
(6-7, 5.10) is a free agent after the season, but he's very cheap for the Marlins, despite his $10 million pricetag for this season. The Tigers are paying $9.6 million of his salary.
What they want in return?
The Marlins feel pretty good about their future outfield, with Stanton, Maybin and Morrison and if Ross is moved, expect Coghlan to move to third base. Rookie first baseman Gabby Sanchez is playing well and the shortstop spot is more than ably handled, so the team will likely be looking for arms in return or maybe a catching prospect -- really, not that much different than what every team wants.

Predictions:
Uggla stays put and Helms is dealt to the Yankees. Cantu's name pops up a couple of places, but he's not moved. The asking price is too high for Ross and the team is stuck with him.
-- C. Trent Rosecrans
More trade deadline chatter --
Buyers:
New York Yankees
For more baseball news, rumors and analysis, follow @cbssportsmlb on Twitter.